Daily Fantasy Sports in US: Legal or Not?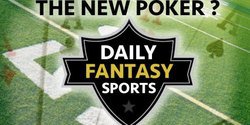 Daily Fantasy Sports have been a prevalent site for various sports especially on the NFL. It has garnered vast growth in popularity in the previous years and with such big events it serves on its plate of action, there's definitely no mystery why people have been completely mesmerized with the brand's operation. However, as it have grown in popularity, questions about its legality on the United States have come up one after another. It may have been seen as a way to spice up events at first, but its uncanny relationship with gambling has definitely become more evident.
In fact, even on just the year 2015, there has been a total amount of $2.6 Billion Bets made on the Daily Fantasy Sports. This is definitely on par with some of the biggest names in the waging industry already, which further begs the question of whether it is truly legal or not. This is considering the fact that internet waging was already prohibited on the country with very few to zero exceptions at all. However, leading names in the industry mentioned like FanDuel and Draftkings, argued that what they offer in their sites are certainly games of skills and in no way a form of betting and entrusting everything to luck at all. They also added that they haven't been breaking any form of laws, however, different states in the country have served different opinions regarding the matter.
Due to the unharmonious decisions across the country, the choice of legality of the Daily Fantasy Sports has been handed out to individual states. They have the power whether to restrict the site or not in their jurisdiction and this resulted to different scenarios which further showed the disagreements regarding the legality of the site.
Just on March 2016, there were already a total of 11 states in US which considered the site as illegal. This includes big states such as Nevada, Texas and Even New York. Few in the 11 states, including Nevada, stated that waging operations can only be done on their place if a licensure can be proven. Still, there are 20 states in US that are still reviewing the matter and still haven't come up with a final decision. On the other hand, there are 19 states which fully allows the site to operate on their jurisdiction which just goes to show just how much influential the site has been on the United States.